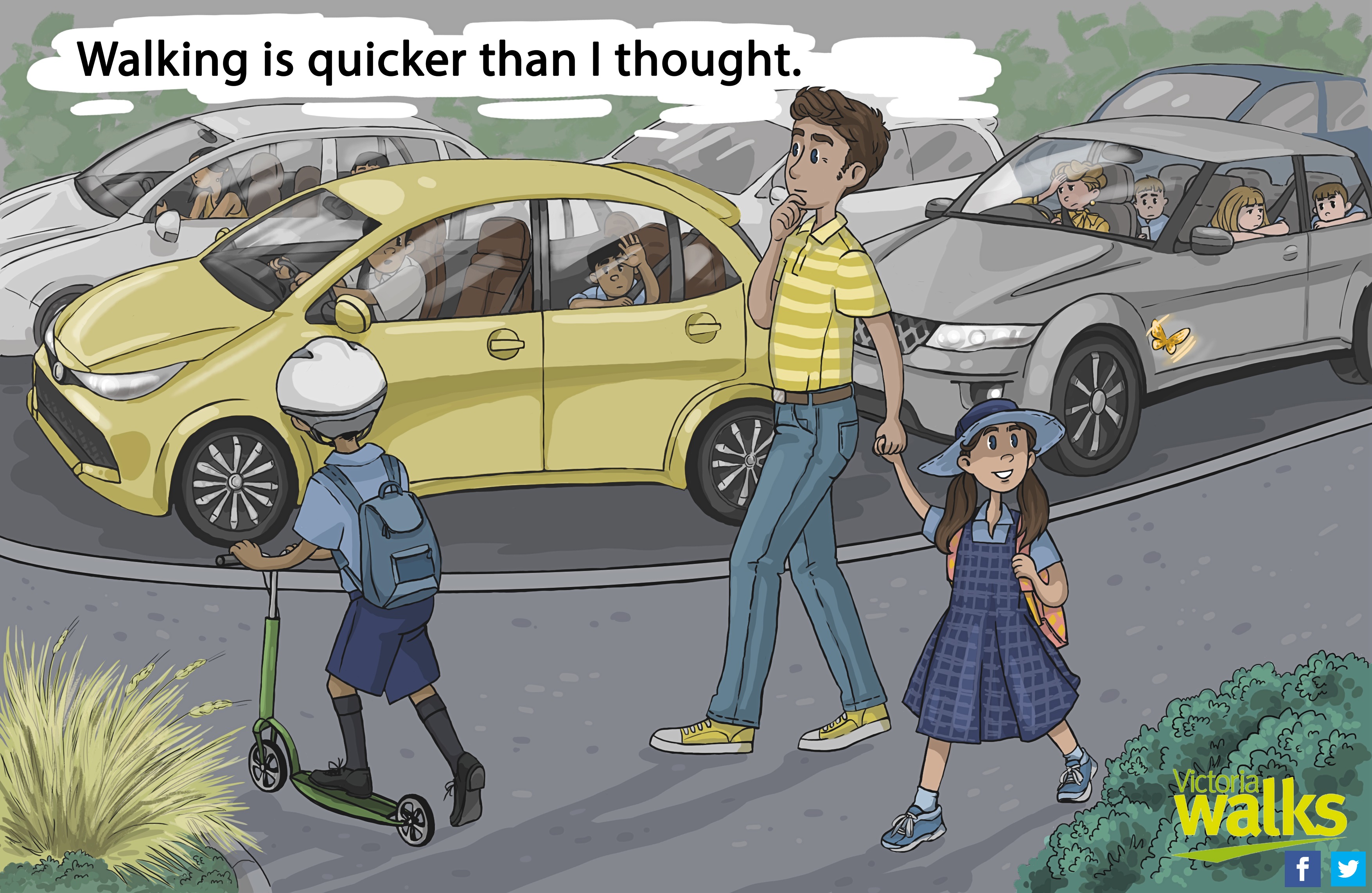 Help children become healthier, happier and more active by walking
There are lots of things that parents and teachers can do to encourage higher rates of physical activity in children. Walking more for transport is a really simple way to increase activity. You can save and share the above image or this one by Victoria Walks volunteer Elena Strelnikova with your school community to encourage discussion about how families can work more walking into their schedules.
There are also some great tips and resources available for sharing in our report about the successful Change to Walking program we trialled with VicHealth in two Victorian primary schools in 2017 and 2018.
Alternatively, you could try some of the suggestions listed below.
______________________________________________________________________________________________________
"We loved how the activities were outside. We enjoyed learning about different leaves and trees" - Level 3 students, Old Brunswick Primary School
"Very easy to follow...Have told other teachers about this wonderful resource" - Clare Curtis, teacher, Old Brunswick Primary School
"I think this activity was at a suitable level for my Grade One class. Discussions that my class had were very useful!"- Stacey Honey, teacher, Montpellier Primary School
______________________________________________________________________________________________________