Walking to school - how to make it happen?
26 Apr 2018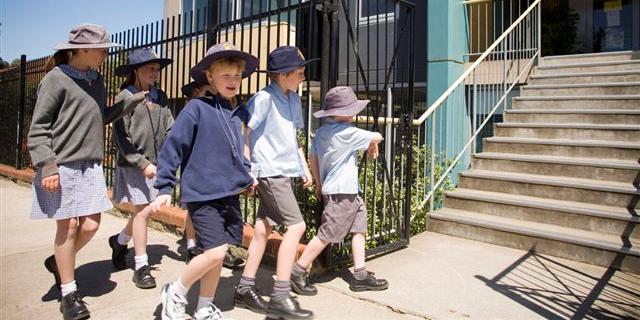 Victoria Walks is running two free workshops for local councils on practical strategies to encourage more children to walk, scoot and ride to school.
The proportion of Victorian children walking to school has declined dramatically in recent decades, from around 50 per cent in the 1970s to less than 20 per cent today.
The workshops will include successful case studies; resolving common challenges; school engagement and support; and ways to sustain positive changes in active travel. They will be hands-on to ensure that council officers walk away with clear steps to strengthen their current work or commence working with schools.
The workshops will be held on:
Tuesday 5 June in Melbourne, hosted by the Municipal Association of Victoria.
Thursday 7 June, in Shepparton, hosted by the City of Greater Shepparton
These events are designed to complement the Walk to School Program and are proudly supported by VicHealth.