Updated conference program
19 Feb 2018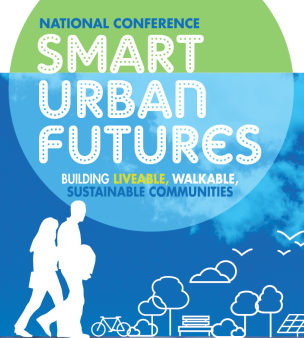 We've updated the program for our joint conference with the Municipal Association of Victoria.
The line up now includes two new speakers:
Sandy Burgoyne, from the Future Cities Collaborative and Executive Director of Citizen Cities.
Angela Moore, Manager of Traffic Engineering at the City of Hobart.
We also have a new workshop session, with the Department of Environment, Land Water and Planning discussing the implementation of 20-minute neighbourhoods.
Of course this comes on top of the agenda already announced, including some great keynote speakers:
Peter Jones OBE, Professor of Transport and Sustainable Development at University College in London and originator of the Link and Place approach to street planning and design that has been incorporated into UK Department for Transport national guidelines.
Peter Newman AO, Professor of Sustainability at Curtin University (Perth). One of Australia's leading thinkers on transport planning and sustainability for three decades, serving on the Board of Infrastructure Australia and the Prime Minister's Cities Reference Group.
Kylie Legge, the Founding Director of PlaceScore and the author of 'Doing it Differently' and 'Future City Solutions'.
Dr Seona Candy, Senior Research Fellow at the Victorian Eco-Innovation Lab and Deputy Leader for the Future Cities Node of Excellence in Post-Carbon Resilient Cities.
Check out the program or register here