Walks Around My School Class Project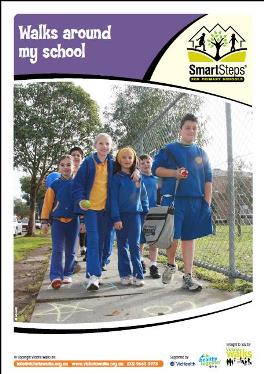 Increasing physical activity has a range of benefits for students and the community. Schools can play a role in bringing this about for their students and their community. The Walks Around My School Project is an opportunity for students in Levels 3 – 6 to create walking routes around their school to encourage families and the local community to explore and enjoy their neighbourhood. As walking is the most preferred form of activity for children and adults, this is an exciting way to move learning from the classroom to the neighbourhood.
Students will:
Increase their and their family's and community's participation in walking
Increase their and their family's knowledge of the local area
Become more connected with their school neighbourhood
Participate in learning experiences that link to the AusVELS curriculum.